Paradise calls at the Andaz Mayakoba Resort Riviera Maya
Situated in Mexico's Riviera Maya region – hidden among the lagoons and waterways of the Yucatán Peninsula – Andaz Mayakoba Resort offers the perfect tropical getaway by the glittering Caribbean Sea. We explore other delights of the region…
---
---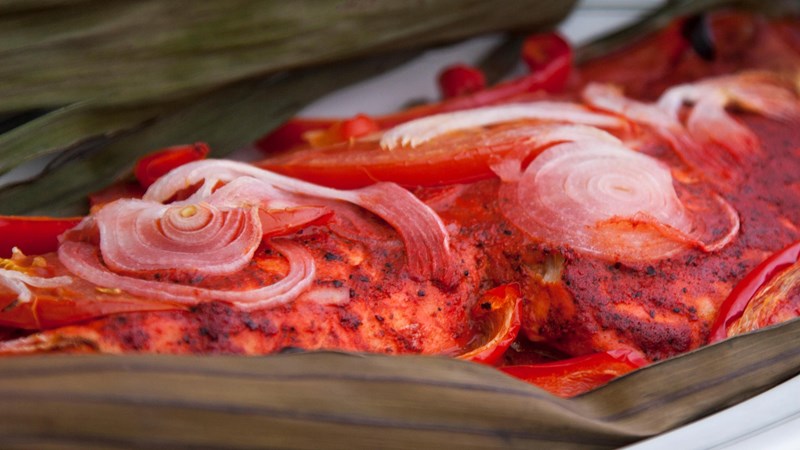 White fish seasoned with peppers, tomato, garlic, onion, orange and sweet achiote paste
Tikin xic is wrapped in a banana leaf before being slow-baked underground or in an oven. You can find this mouth-watering local favourite on the evening menu at intimate Casa Amate. Combine it with a starter of estofado de platano – plantain cooked in coconut milk and served with tomato – for the best example of Mayan cooking. Unsurprisingly, ceviche is a lunchtime staple here, but the Maya region has its own signature style. Here, the ceviche is made from a mix of seafood caught that day marinaded in lime or lemon. Once ready, ripe tomatoes, sweet onion and a touch of olive oil are added to complete the dish. Ceviche leads the menu at the resort's Tinta del Pulpo, while Cocina Milagro – another of Andaz's five restaurants – is open for breakfast, lunch and dinner and specialises in market-to-table seafood.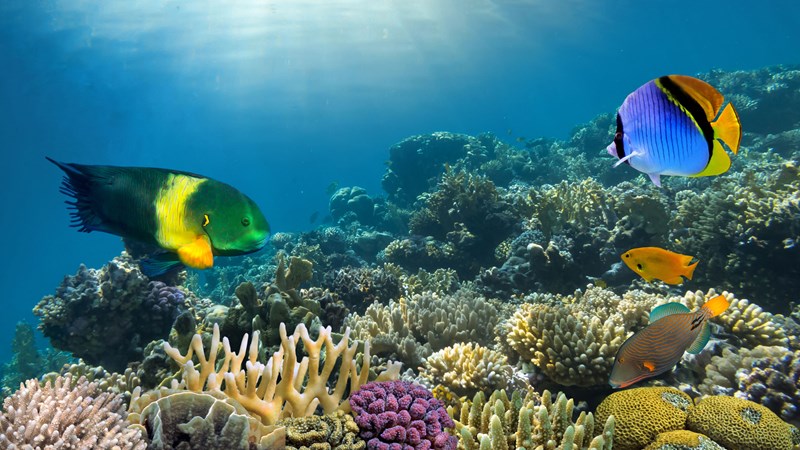 Dolphins, sea turtles, manta rays, spotted eagle rays and colourful reef fish populate this coastline
In the north of Yucatán, boat tours from idyllic Isla Holbox take you in search of coastal fish and whale sharks. There is other wildlife around, too. Andaz's daily boat trips tour the serenity of the surrounding mangroves – keep an eye out for more than 300 bird species and wildlife such as the capuchin monkey. Even if you're not looking for animals, immersion in nature comes easily here. Mayakoba's private 55ft VanDutch yacht is available for private cruises along the scenic Caribbean coastline. Further afield, Río Secreto showcases the 95-mile Sistema Sac Actun – the world's longest underground river system – by bicycle through the jungle and snorkelling through stalactite- and stalagmite-adorned caverns. Scuba divers can revel in some of the world's most impressive dive sites through the Mayakoba Dive Centre – including the Museo Subacuático de Arte, a manmade underwater museum that promotes the growth of new coral. The resort is just a 35-minute drive from Cancún International Airport, meaning maximum time can be spent exploring Riviera Maya's beautiful natural surroundings.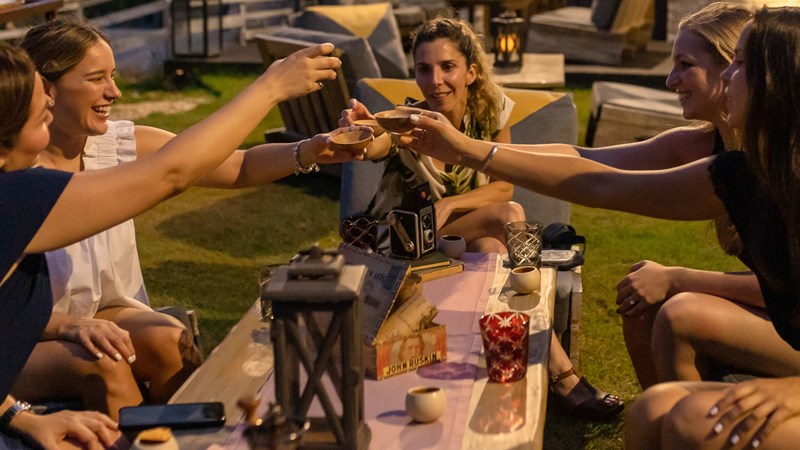 Andaz's Curator Programme organises seasonal events, from culinary tastings and coffee making to music and fashion shows
Meanwhile, you'll find hundreds of shops, boutique stores, restaurants and bars to explore on the famous Quinta Avenida (Fifth Avenue), just ten minutes' south of the resort at the popular Playa del Carmen. The Galería de Arte is a great place to see the work of local artists and pick up souvenirs. Steeped in history, from the 16th century to as far back as 3,000 BC, the Yucatán Peninsula is still home to the ancient temples that share the story of the Mayan people. The Temple of Kukulcán is perhaps one of the most famous, and views from the top of its 91 steps look over the spectacular Chichén Itzá site. A guided tour of Coba, the lesser visited Mayan ruins, is a must for history lovers.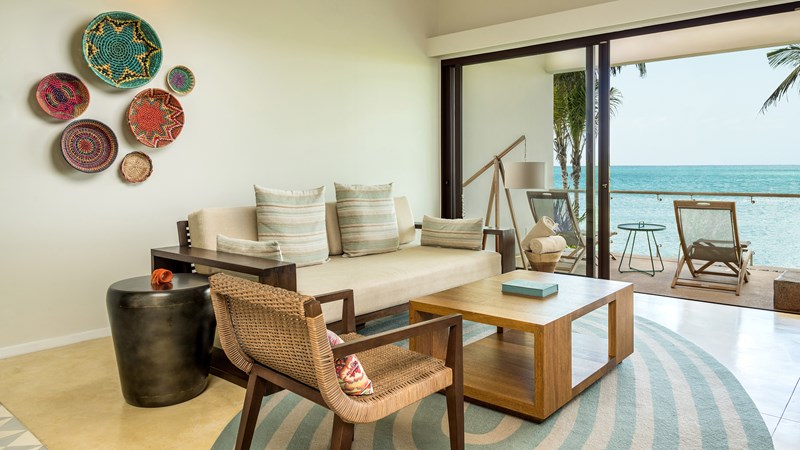 41 luxury suites come with a private plunge pool, for those seeking ultimate privacy
All 214 suites and rooms offer floor-to-ceiling windows, with a personal terrace or balcony overlooking the site's lagoon, gardens or ocean. Sheltered sunbeds and cabanas line the white-sand beach, while two glorious pools – one in a family-friendly beachfront setting and the other tucked away lagoon-side – provide a touch of picturesque tranquillity. All-day storytelling, games, arts and craft activities at the Kimbo Kids Club keep children enthralled, while adults can indulge in a hydrating cacao body wrap at Naum Wellness & Spa. Therapies encompass old Mayan techniques, using local antioxidant ingredients such as chocolate and tequila. Also on site is the El Camaleon 18-hole golf course. Home to the PGA tour and designed by Greg Norman, its world-class fairways are set amidst the resort's beautiful mangroves.
All holiday packages with British Airways Holidays are ATOL protected, and include 23kg of checked baggage per person, while their Customer Promise gives you peace of mind when booking your holiday. Book your Cancún all-inclusive holiday with Andaz Mayakoba and British Airways Holidays at ba.com/andaz-mayakoba
---