How to have a nine-day adventure with just four days of annual leave
Holidays feel even better when you're cheating the system. This is how we're doing it this month
---
Whether you'll be tuning in or not, you've got to love the King's Coronation for putting an extra day off (8 May) into British calendars. That, combined with the bank holiday on 1 May, means you can scheme your way to nine days of holiday using just four days of annual leave. Here's where you should fly to and where to go from there by train or car to make the most of your time off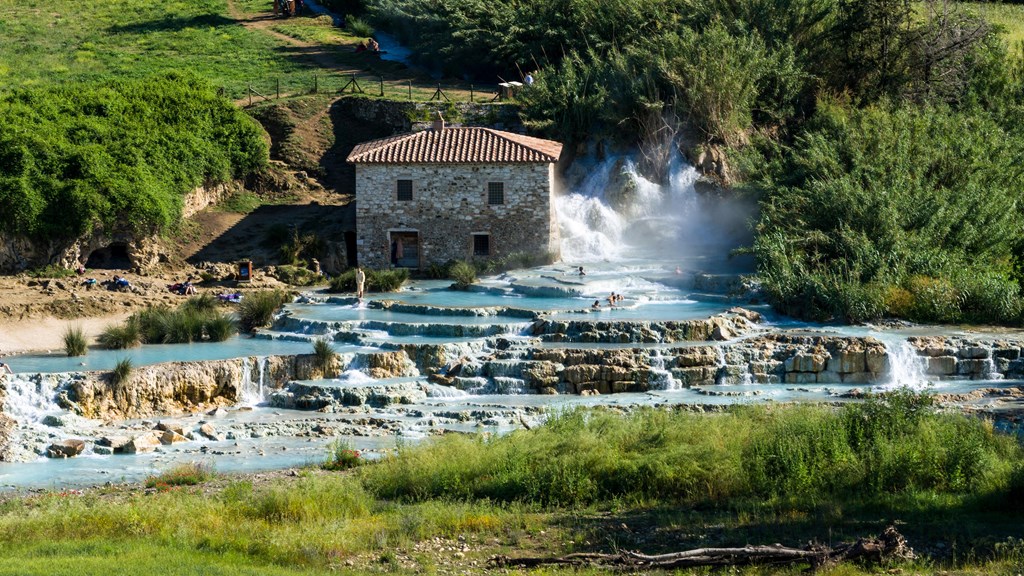 Rome, Italy
Check off the Italian capital's big hitters in the first few days. Stay in heart of the city at the Artemide Hotel, then start winding your way up the northwest of the country. First stop has to be Saturnia, supposedly the oldest town in Italy. It's home to Cascate del Mulino, natural hot springs that gently tumble down the hillside. From there, it's less than two hours to Siena, a city famous for its food, art and Gothic architecture. 
Head back out into the countryside for a wine tasting at one of the many nearby vineyards. At Castello Vicchiomaggio overlooking Greve valley in Chianti, visitors can spend the night in a 15th-century castle, while Castello di Fonterutoli also offers hiking and horse riding. 
In Florence, around an hour from the latter, you can buy wine through a buchette del vino window at Babae restaurant, eat world-famous sandwiches made with warmed schiacciata bread from All'Antico Vinaio, and see breathtaking artworks such as Michelangelo's David in Galleria dell'Accademia and Botticelli's Birth of Venus at the Uffizi. 
And finally, spend an afternoon in Liguria's Cinque Terre. Unless you live under a rock (or don't have Instagram), you will have seen photos aplenty of these colourful fishing villages. These days, they're fairly touristy, but shouldn't be as crowded in May.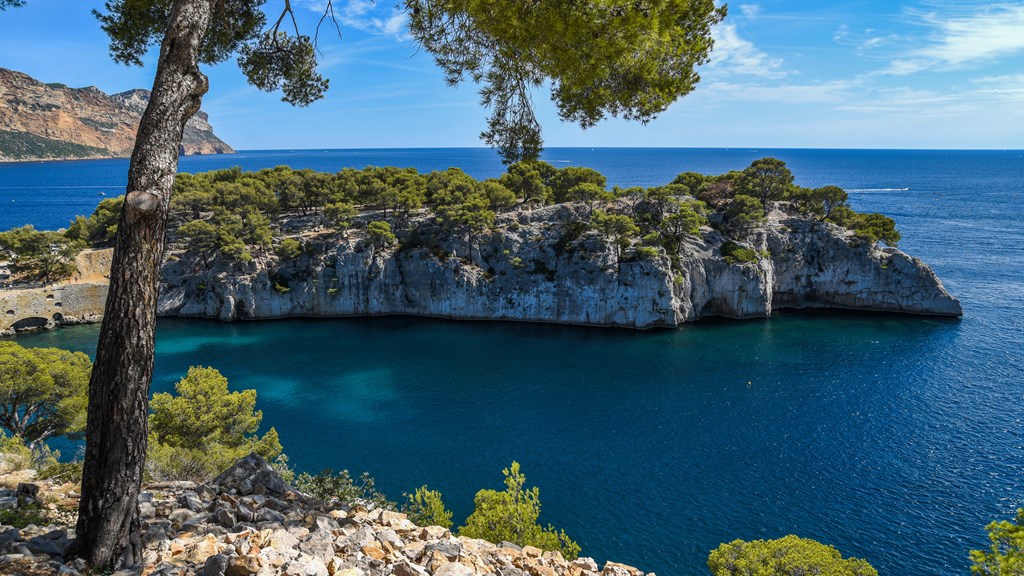 Nice, France
Start your trip along the Côte d'Azur and beyond in the beautiful southeastern city of Nice. Le Méridien hotel delivers an exhilarating view of the Mediterranean – and an outdoor heated pool. Make sure to stroll along the famous Promenade des Anglais and try some typical Niçoise street food. Grab a pan bagnat (basically salad Niçoise in a sandwich) at Lou Balico and socca (thin chickpea flour pancakes) with tapenade at Chez Pipo. Fuelled up on local treats, make your way to other spots such as Eze and Saint-Tropez, either by car or train. 
Continue on to Provence and you won't be disappointed. Go vintage shopping in arty Marseille's Quartier des créateurs, go back in time in Avignon's Unesco-listed historic centre, and spend a day hiking in the Parc national des Calanques (basically big rocky coves), sunbathing on the pebbly beaches and cliff jumping into malachite water. Then fly back home from Marseille or drive the scenic coastal highway back to Nice.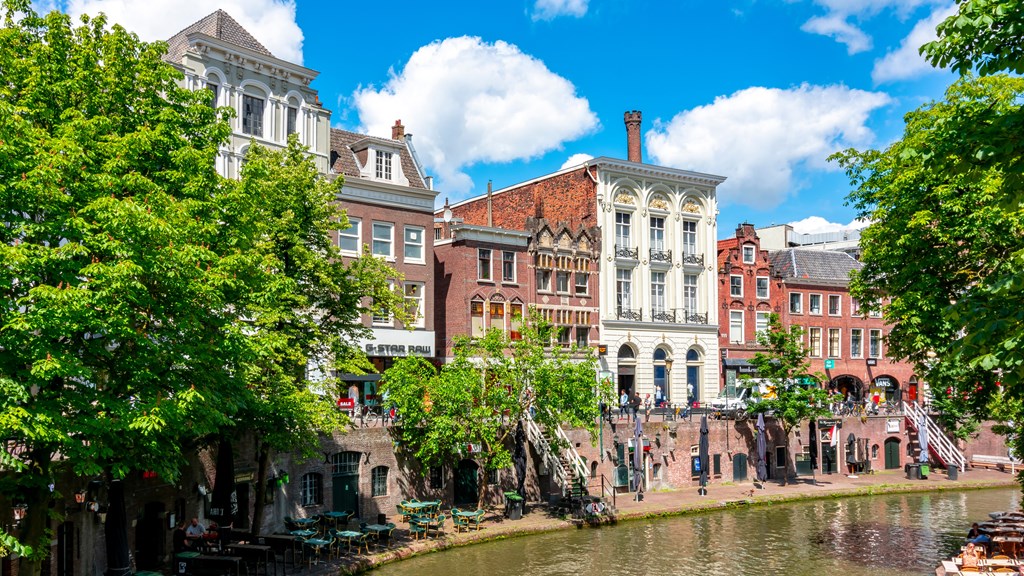 Amsterdam, The Netherlands
One of the many joys of The Netherlands is that it's so small. That means you can stay in Amsterdam, laying your head at one of its more luxurious hotels(looking at you, Pulitzer) and easily venture out of the city for a day trip or two. Utrecht, around 30 minutes away by train, is a must. The mediaeval city is like a smaller, less touristy Amsterdam, with its own network of picturesque canals and historic buildings. Make sure to grab a beer at Café Olivier, a former church-turned-restaurant and bar. Giethoorn, about 90 minutes from Amsterdam, is also worth a visit (especially at this less crowded time of year). No cars are allowed in this peaceful 13th-century village, meaning the main way to get around is by boat. Once you're done meandering the waterways, get back on firm ground and go rambling at the nearby De Weerribben-Wieden National Park. 
In the Dutch capital itself, get cultural at the Rijksmuseum, spend an afternoon wandering the boutiques and cafés in De Negen Straatjes, and create your own chocolate bar at Tony's Chocolonely Super Store. Those interested in trying traditional Dutch drink (and gin's predecessor) jenever, should head to Distillery 't Nieuwe Diep in the bucolic surrounds of Flevopark. It's located inside an old pump house, built in 1880, and makes new and exciting flavours of the local spirit using traditional methods. Looking for a (very) cheap meal to soak up all that booze? Have the classic Dutch fast food experience by grabbing a kroket or frikandel out the wall from any FEBO in the city. McDonald's, eat your heart out.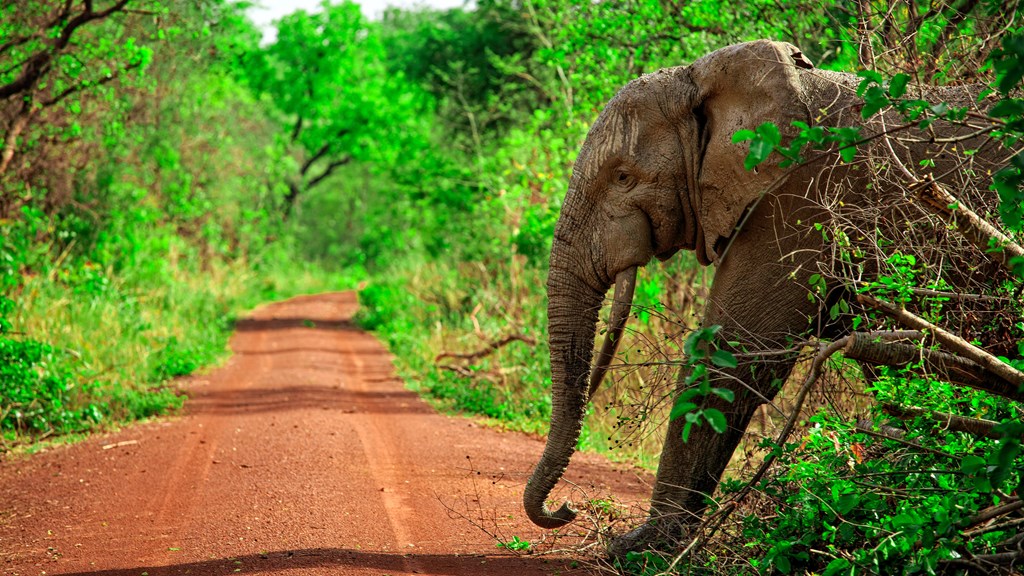 Accra, Ghana 
While you could easily spend more than a week in Accra itself, it's also a great place from which to explore the rest of Ghana and beyond. In fact, it's so close to neighbouring Togo that you can drive to its capital, Lomé, in just over two hours. Your best bet for packing it all in is to rent a car and travel in an anti-clockwise loop. First off, head to Shai Hills nature reserve for its antelope, baboons, rare birds, and a cave system used by the Shai people until the end of the 19th century. Then continue northwards to hike up Mount Afadja. The highest mountain in West Africa, the trek takes between four and six hours but is well worth it to wander the lush forest and splash about in its waterfalls. 
A quick stop in Lomé to get lost in the Grand Marché should be followed by a swift trip north towards West Africa's fastest-growing city, Tamale. Here you can explore the metropolis's burgeoning fashion and music scenes, pick up souvenirs in Kukuo Pottery Village, and fill up on grilled guinea fowl from popular spot Mba Yahaya. Head west to commune with nature and animals in Mole National Park and then back south again, to do a canopy walk and see forest elephants in Kakum National Park. Finish off your trip with some surf lessons at Mr Bright's Surf School and a meal of waakye borgar, a modern twist on the traditional dish, at Buka in Accra proper.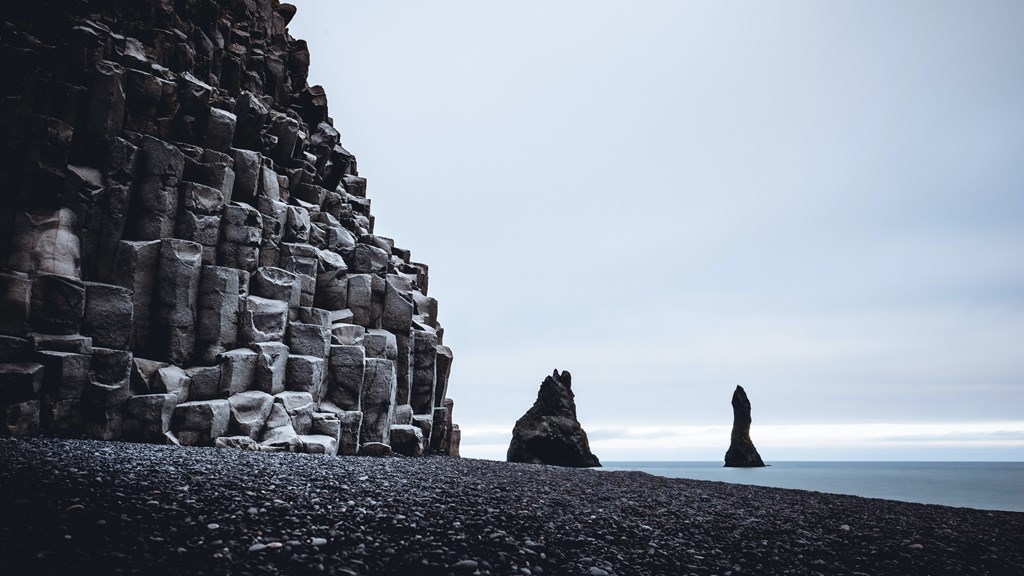 Reykjavík, Iceland
While Reykjavík's colourful streets and landmarks such as Hallgriímskirkja church are something to behold, there's no comparison to Iceland's otherworldly terrain of spraying geysers, volcanoes and glaciers. Base yourself at Grand Hotel Reykjavik, then be transported by myriad companies on day trips for activities including snowmobiling on Langjökull or Vatnajökull glaciers and chasing the northern lights (if you don't see them, Wake Up Reykjavik lets you take its tour for free as many times as you need). Or you can rent a car and do a loop.
If you choose the latter, stops have to include Laugarvatn Fontana to try geothermal bread you watch being dug out from beneath hot black sand and Thingvellir National Park to dive between tectonic plates. In the south, go hiking on Solheimajökull glacier and stroll along Reynisfjara's black sand beach. Drive by the scenic East Fjords and stop for a dip at Vök Baths in Egilsstaðir. Then, in the north, visit the Mars-like Hverir.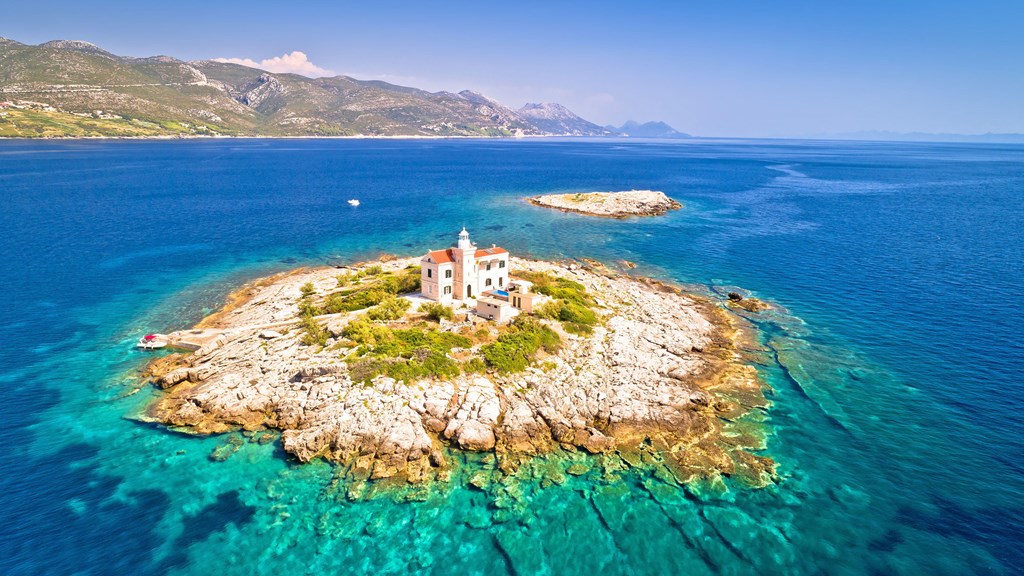 Dubrovnik, Croatia
This Croatian city has become increasingly popular within the last decade thanks to its stint playing King's Landing on HBO TV show Game of Thrones. And while fans should definitely take a tour of its filming locations, Dubrovnik has its fair share of real history to showcase. For a base, the Excelsior Dubrovnik hotel is built into the hillside, giving you the perfect view of the pine-clad islet of Lokrum.
After a few days of taking Dubrovnik's mediaeval architecture, fortresses and the striking Pile Gate, take a ferry to the island of Korcula. You can spend the day on Banje Beach then dig into a bowl of local pasta, Žrnovski makaruni, from no-frills Konoba Maslina. 
Other itinerary must-dos include a day trip to Kotor in neighbouring Montenegro and diving for wine at underwater winery Edivo on the Pelješac Peninsula, just over an hour away from Dubrovnik.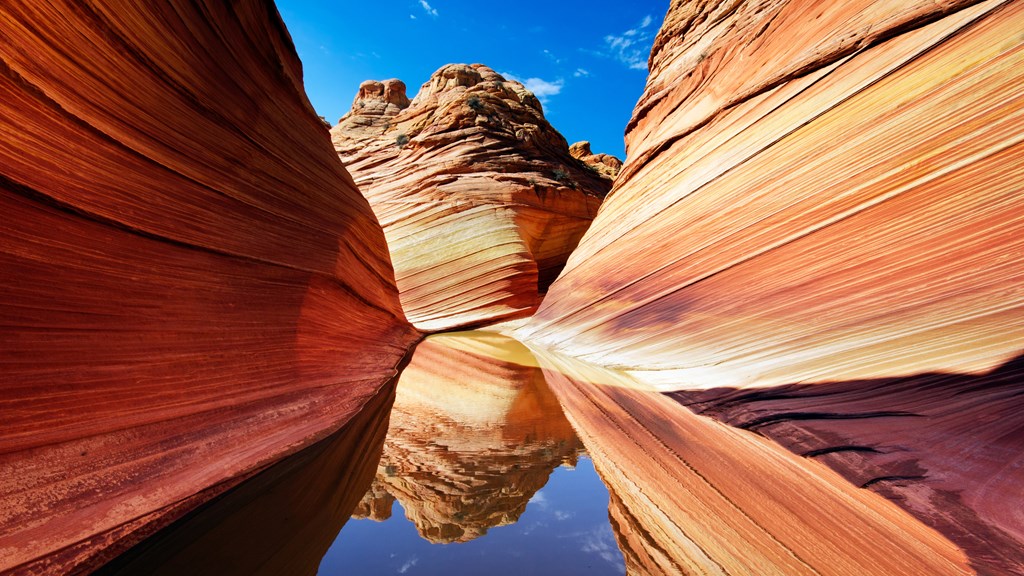 Las Vegas, USA
Bookend nights of debauchery in Sin City with some wholesome outdoor activities in the surrounding desert. Of course, there's the requisite visit to the Grand Canyon, complete with viewpoints, a helicopter ride and whitewater rafting, but there's plenty else to discover. Go hiking in Red Rock Canyon, kayaking at Hoover Dam and dune-buggying in the Valley of Fire. 
If you're willing to do a four-hour stint in the car, drive east to hike The Wave in Paria Canyon, Arizona. It's a 6.4-mile round-trip hike past sand dunes and incredible sunset-hued, petrified sandstone rock formations. In order to protect it, only a limited number per day are allowed to visit The Wave and you have to have a permit (apply four months in advance or try your luck in person the day before). 
Now's your chance to stay in the famous Caesars Palace. It's not far from paradise, so you can dive back into the nightlife after your sandy adventures. What happens in Vegas stays in Vegas, but you'll want to tell everyone what you got up to nearby.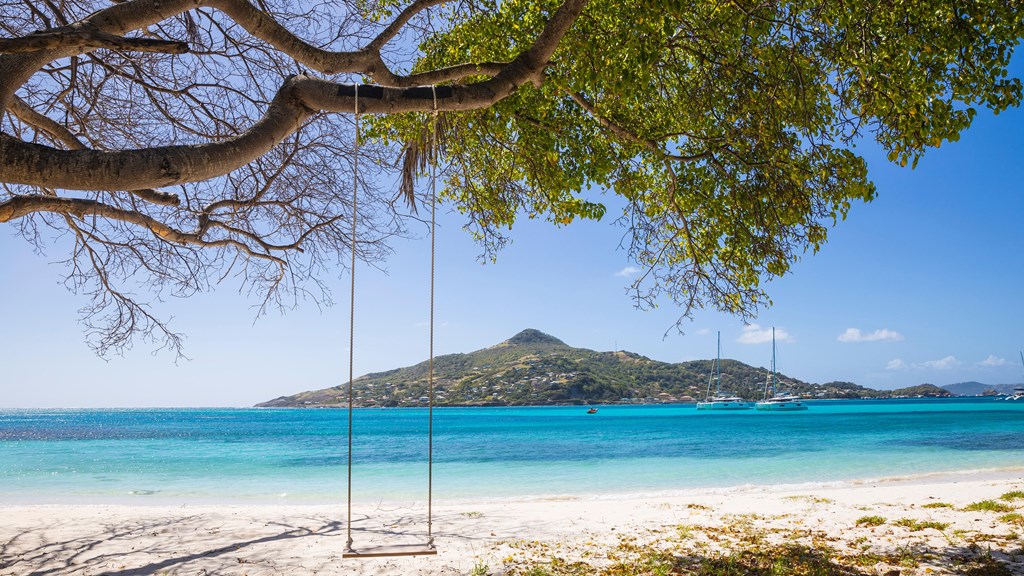 Grenada, The Caribbean
With 30° weather in May, the rugged Atlantic Ocean on one side, the Caribbean Sea on the other, lush jungle at its centre and bustling towns dotted about everywhere in between, Grenada is a tropical destination with major versatility. Known as the Spice Isle, its food is also unsurprisingly delectable, with nutmeg, turmeric and cinnamon permeating every ingredient grown here through the soil. 
Close to the capital of St George's, the Silversands resort is perfect for water lovers. With one of the longest pools in the Caribbean, it's also only 700m along the beachfront to the Grand Anse Craft and Spice Market
Thanks to its two sister islands, Carriacou and Petite Martinique, and proximity to Saint Vincent and The Grenadines, Grenada also serves as a great jumping off point for some Caribbean island-hopping. Rent a boat or take a ride on one of the Osprey Lines fast ferries, which can get you to nearest island Carriacou in less than two hours. Companies such as Savvy Sailing also offer a day trip on a traditional 'sloop', which includes venturing into the Tobago Cays.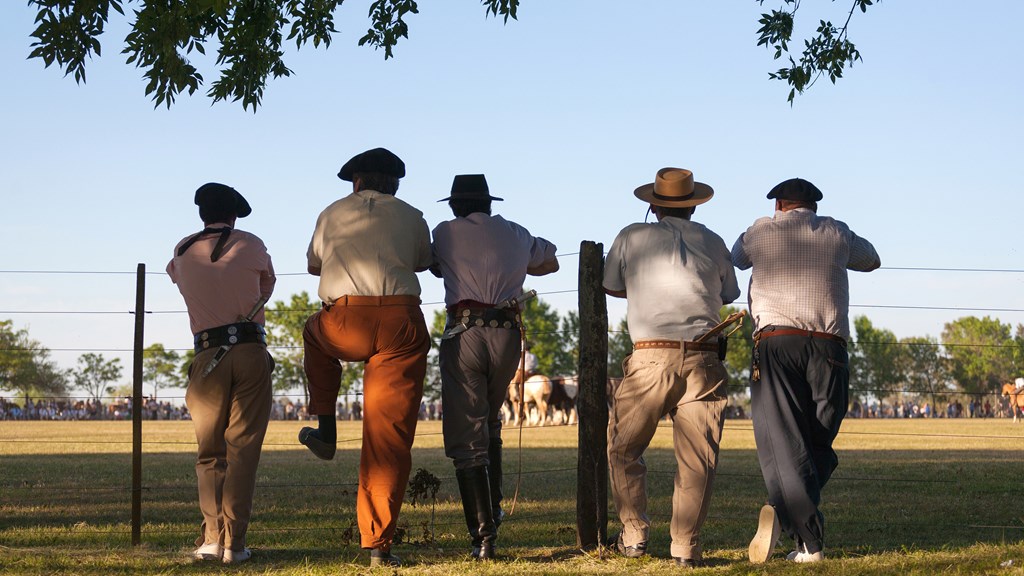 Buenos Aires, Argentina
While one could easily spend nine days in this large metropolis alone, those looking to get away from city life can easily do so. Secure your base at HTL 9 de Julio Bs As, just a few steps away from Avenida de Mayo and never too far from a top notch restaurant, then plan your adventures.
One such escape is to go kayaking on the Paraná Delta. A 50-minute drive or one-hour train will take you to Tigre, from where you can paddle around waterways, islands and stilt houses where the locals live.  
Fancy yourself a cowboy? San Antonio de Areco, a 1.5-hour drive from Buenos Aires, is the home of Argentinian gaucho culture. Toss one back with some modern-day ranchers in saloon Boliche de Bessonart and try your hand at horse riding at Estancia el Ombú.
---
---