Like video games? Then you'll love these gamer-heaven destinations
The best way to get kids (and adult gamers) off their screens and back into the real world? Take them to their favourite video-game locations around the globe
---
If you're into video games, there's a good chance you already get a kick out of exploring new worlds. After all, if you're stuck inside listening to heavy rain hitting the streets outside, why wouldn't you want to pick up a controller and journey to a fantasy land? 
But not every setting is fantastical. Many open-world games take the trappings of real-world locations and drop you into recreations of them. Very few go as far as The Getaway, a 2002 crime-'em-up that recreated ten square miles of Central London. More common are games that riff on a destination or try to evoke its vibe without being constrained by silly things such as geography.
When a video game absolutely nails the spirit of a place, it's special for a couple of reasons. You get a virtual world that seems real and distinct, but you also get a dopamine hit from the sense of familiarity you feel when you explore somewhere in real life that you've only ever visited in a game.
So, if you've fallen for a destination in a video game, why not take off to the real thing? Whether you've got a kid that won't look up from their Nintendo Switch, or you spent a lot of the pandemic lockdowns spelunking into virtual worlds, it's time ditch the screens and check out the real-world locations behind some of our favourite games…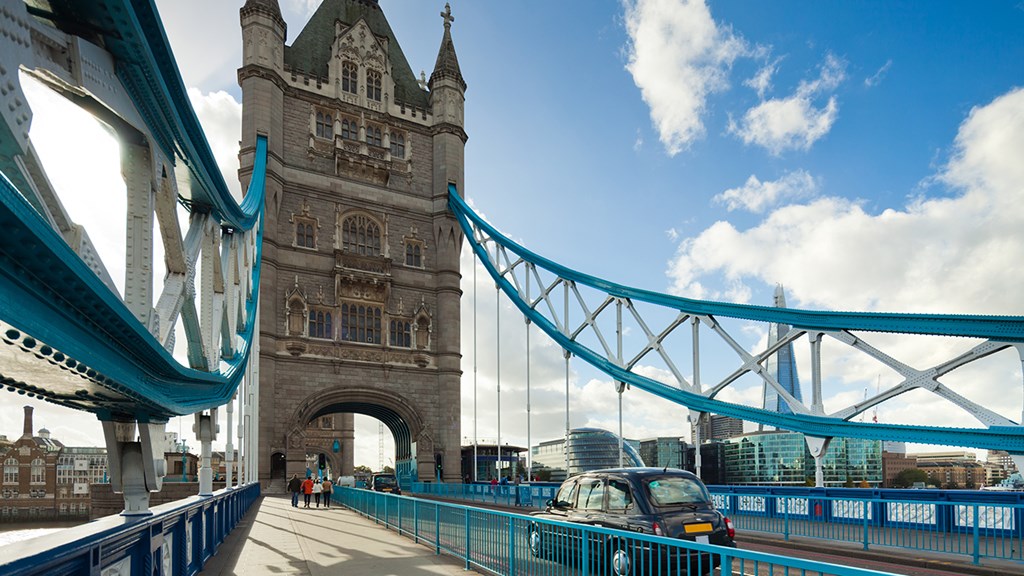 Explore London via Watch Dogs: Legion
Set within a dystopian future London, Watch Dogs: Legion's vision of London might be too close to home for some, but there are some beautiful touches behind the slightly on-the-nose propaganda.
The pubs of Watch Dogs Legion look pretty close to the real thing, although playing darts IRL is probably a little easier than Legion's darts minigame. The game balances accurate recreations of specific streets and landmarks with other items, offering an experience that feels distinctly London, even if it is oddly truncated and, for some reason, King's Cross station is in Camden now.
Still, the high-fidelity recreations of certain London landmarks are the ideal way to whet your appetite if you've been thinking about a trip to the city, because Legion is the second-best way to see famous landmarks such as Big Ben, Piccadilly Circus, the London Eye and Tower Bridge (above), among others. The best way? Visit the capital in person, because looking at St Paul's Cathedral in the game can't rival the majesty of seeing it up close for yourself. 
And while you can't clamber around the rooftops in real life, ambling aimlessly around the side streets of central London is an unbeatable way to spend an afternoon. Camden's Cyberdog will give you a perfect taste of a dystopian future right next to the Camden stables immortalised in the game, and the nearby Hawley Arms offers that classic pub experience, flecked with a little Camden weirdness.
Take off to London
---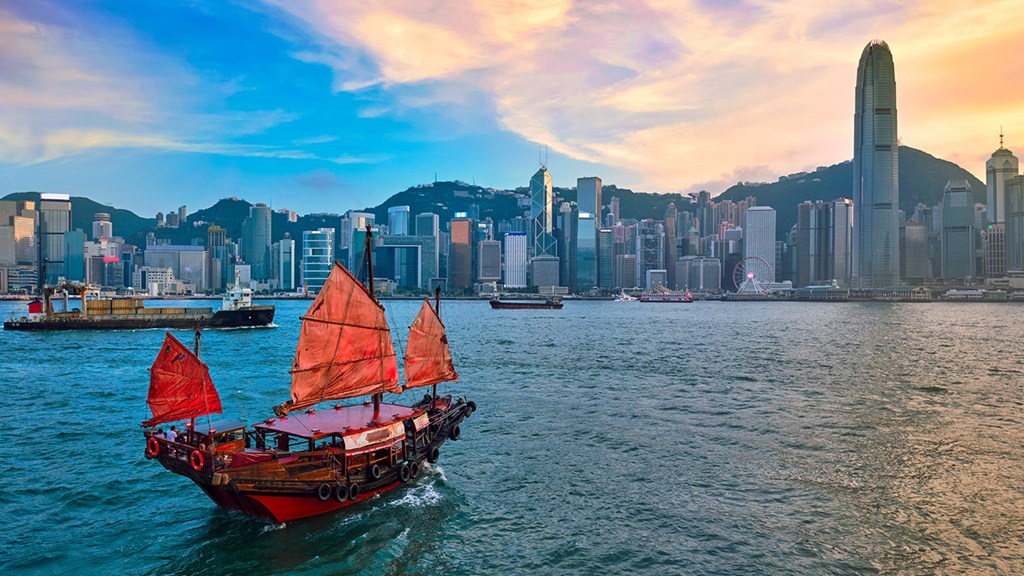 Dine in Hong Kong like a Sleeping Dogs character
Look at the in-game map of Sleeping Dogs' vision of Hong Kong, and you'll find yourself confused. However, the open-world action game isn't trying to be accurate, it's trying to be authentic – and does so incredibly well. 
Take, for instance, the pork bun vendor beloved of Sleeping Dogs fans. Pork buns from a street vendor are actually pretty uncommon in Hong Kong – they're more popular in Macau – but Hong Kong has a thriving street food culture, and you could (and should) spend a lot of time exploring places to eat. 
There's a weird quirk of the game's map being massively shrunk down. Developer United Front only modelled a chunk of Hong Kong Island and cut out several districts to try and make everything fit. This means that The Peak, a famous landmark that lets you look out over central's skyscrapers, is no more than a hill in the game. The world's longest-ever escalator system – half a mile long in the real world – is similarly squashed down. Sleeping Dogs, then, is a great taster for the real thing. The real thing, in this case, can be found a ten-minute walk from the escalator at Tim Ho Wan, a chain restaurant that still manages to put out some of the world's best Dim Sum. If something lighter is more your thing, Dr Fern's Gin Parlour offers a speakeasy vibe and lighter food options. 
Take off to Hong Kong
---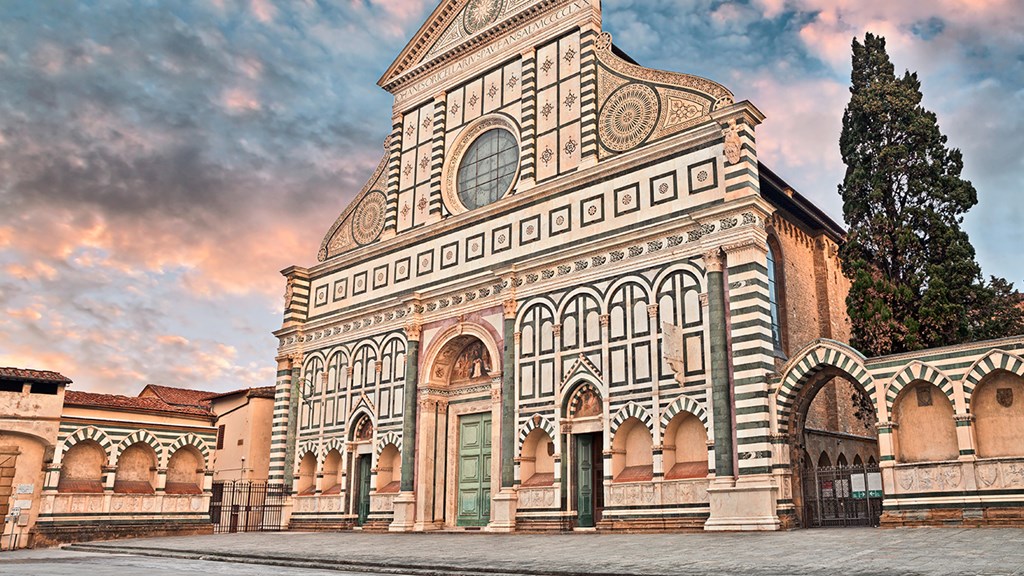 Get a viewpoint of Florence like in Assassin's Creed 2
Assassin's Creed 2 is set in the 15th and early 16th century, so the beautiful city of Florence from the game is broadly different now. However, the city retains much of its stunning Renaissance charm and original artefacts, and most of the landmarks in the game are still around. 
Florence is packed with some of the world's most recognisable Renaissance art, a lot of which turns up in Assassin's Creed 2. You can't see Michelangelo's statue of David in Assassin's Creed 2, because it hasn't yet been made, but eagle-eyed players can find a letter from the artist to his father declaring his intent to be a sculptor, which is a nice nod. Head to the Uffizi and you can view some essential pieces: Sandro Botticelli's The Birth of Venus, The Annunciation by Leonardo Da Vinci and many more. If you prefer sculpture, head for Donatello's David – not to be confused with Michelangelo's statue – and Verrocchio's David at the Bargello Museum. 
Then there's the architecture. Any Assassin's Creed game is all about the buildings, as you'll spend your time clambering up them. Landmarks such as the Basilica of Santa Maria Novella (above), Florence Cathedral – recognisable to most players because of the huge dome – and the towering Giotto's Campanile, the highest viewpoint in AC2, will be instantly familiar to fans of the game. Seeing the whole of modern-day Florence from these towering viewpoints is even more impressive on a baking-hot, Italian summer's day IRL. 
Take off to Florence
---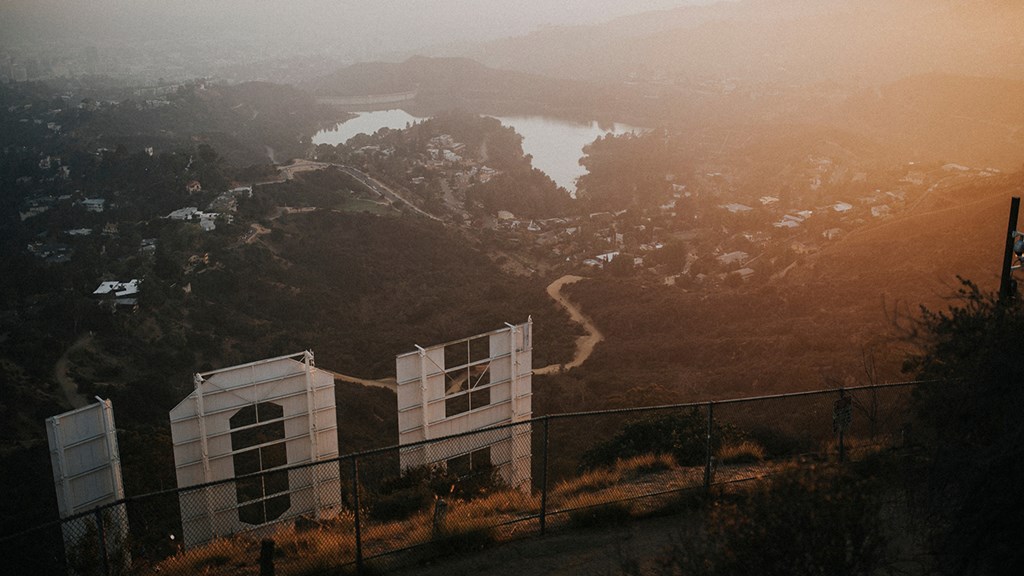 Drive around Los Angeles (almost) like Grand Theft Auto V
Grand Theft Auto V is technically set in Los Santos, but it's just Los Angeles under a different name. If you doubt it, get into a fast car in the game and head to Los Santos' waterfront. The Del Perro Pier is influenced heavily by the recognisable Santa Monica Pier, close enough that you could easily mistake the two if you were looking at pictures. 
Los Santos is a great city to visit – even digitally – and just watch people go by. As ever, it's much smaller in the game than the real world because no one wants to get stuck for an hour in traffic while commuting – a real risk in LA. Instead, Los Santos is a love letter to the Californian city, with the best landmarks all within easy driving distance (riding a dirt bike through the Hollywood Bowl is frowned upon in real life). 
Going in person, you'll see LA staples such as Grauman's Chinese Theater, The Hollywood Roosevelt Hotel, The Galileo Observatory and even Pershing Square, all of which exist in a slightly warped fashion within the world of Los Santos. 
Past this, GTAV's Los Santos really captures the breakneck pace of Los Angeles, which is the best reason to visit the city. That and the food in Koreatown, which isn't modelled accurately in GTAV. But try the incredible food at duck barbecue spot Sun Ha Jang and you'll forgive it entirely. If fried chicken is more your thing, South Korean chain Pelicana Chicken has a branch in Koreatown you can't miss.
Take of to Los Angeles
---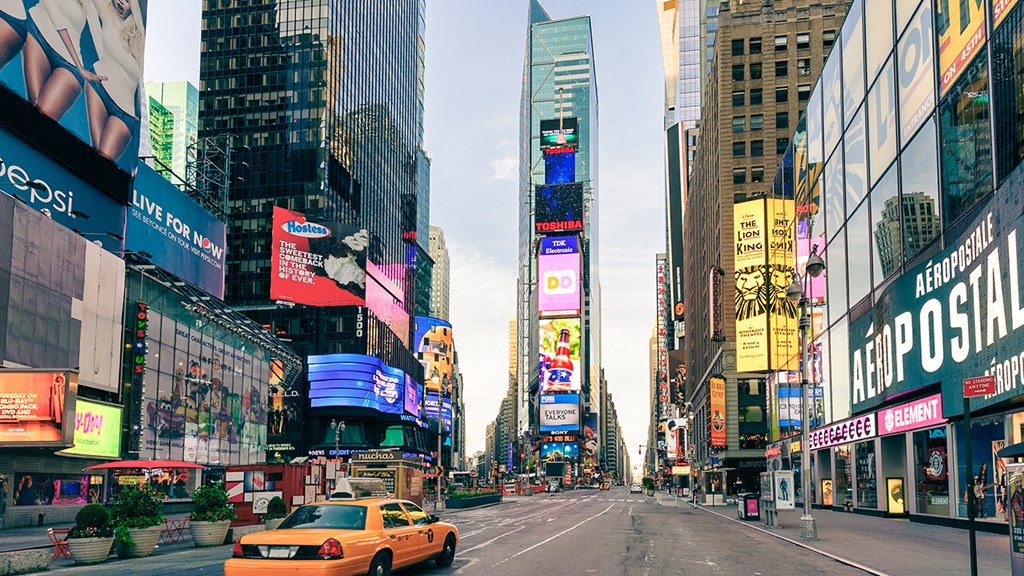 Swing around New York like Miles Morales in Marvel's Spider-Man
Both Marvel's Spider-Man and its Miles Morales expansion spread out on a reworked island of Manhattan, but the base game takes place during the summer so we'll go with that as it's one of the most special times to visit New York.
The real New York City doesn't have Avengers Tower, but most of the other big landmarks from Marvel's Spider-Man games are all present and correct. It's nearly impossible to get a sense of the scale of One World Trade Center, the tallest building in Manhattan, without standing at the base and looking at it with your own eyes – while reminiscing about when you scaled its shiny walls in the video game.
Marvel's Spider-Man's vision of Manhattan is more like a greatest hits of the real deal. The island's iconic Manhattan and Brooklyn bridges are present and correct, Battery Park is recognisable (albeit much smaller) and pop-culture famous fixtures such as the Flatiron Building are identical.
Something Spider-Man can't give you that you get in person is the bustle at the heart of New York. Swinging high above the city means you're a little disconnected from the people, and the tiny, crowded shops and street stands that make the city so memorable. Take Toy Tokyo, packed to the roof with rare toys and nerdy artefacts. Or the Evolution Store in Noho, which is full of weird and wonderful natural history curios. In the game, the Spider-Men take these for granted as they chase the game's plot. You definitely won't.
Take off to New York
---
---